Florida Gambling Laws And Regulations For 2023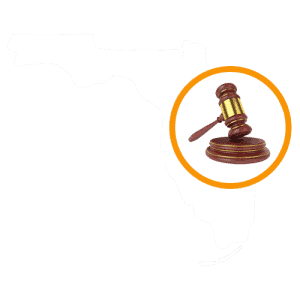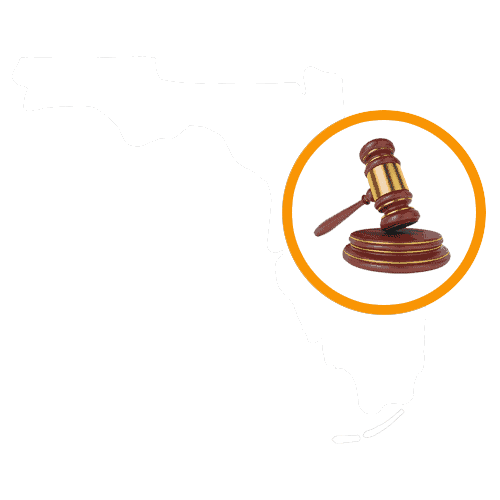 Florida gambling laws allow access to a wide variety of wagering options. The Sunshine State is home to brick-and-mortar casinos offering Las Vegas-style casino gambling with fine dining and live entertainment, and vacationers can also book tickets on Florida gambling cruises.
Playing the lottery, wagering on Jai Alai matches, betting at bingo halls, pulling up a seat at FL poker cardrooms, and hitting the VLTs are all enjoyable pastimes covered by specific Florida gambling statutes. Additionally, Florida gambling venues can now offer roulette, craps, and sports betting.
Of course, FL online casinos are not regulated by the state, and there are no laws barring their use, so these are viable options – and for most players, the most convenient options – for real-money gambling in Florida. However, before you sign up with any top FL betting site, you'll want to be sure you understand the basic Florida gambling laws and regulations.
Florida Online Gambling Laws
The only domestic online gambling options in Florida are offered by the Hard Rock Sportsbook app and website. If you want to play online casino games or play online poker over the Internet, you'll only be able to do so with international operators headquartered outside of the United States. Of course, in FL, it's perfectly legal to sign up and bet real money at these sites, provided you go with a service provider that's licensed and regulated in a recognized offshore gambling jurisdiction (like any of the sites we offer in our 2023 Florida gambling site reviews).
Not only have these sites been around for years and boast millions of FL and US members, but they've also helped establish the best practices for the entire online gambling industry. By using RNG (random number generation) electronic slots and other casino table games, players are ensured a fair chance to win, and payouts meet or exceed those earned in traditional brick-and-mortar venues.
And with full mobile compatibility and no geofencing restrictions, you can bet from the sunny beaches of South Florida to the brush pine forests of the panhandle and everywhere in between, 24/7!
Florida Tribal Gambling Laws + Gambling Cruise Laws
In Florida, there are only two options for those who want the full Vegas experience: Class III Seminole casinos or offshore gambling boats. In the case of the former, there are six venues to choose from, with the two Hard Rock resort casinos being the most popular tourist destinations. These are FL's flagship casinos, and they're also the international Hard Rock brand's most popular properties.
In 2021, gaming at these venues was expanded to offer roulette and craps, which were the only classic options not previously available in the state. Now, you can play everything Vegas has to offer at any FL Indian casino operated by the Seminole, from slots and blackjack and baccarat to roulette, craps, keno, bingo, tournament poker, and more. Sports betting at these locations is also primed for launch in 2021!
FL casino cruises offer all of these same games (with the exception of sports betting), but the boats  – which mostly set sail from the eastern shore into the Atlantic Ocean – must be at least three miles offshore in international waters before their gambling amusements can commence.
Florida Poker Laws
In FL, poker is legal as long as it's played at a Class III casino venue or any of the cardrooms scattered throughout the state. However, only the Seminole-operated casinos can offer house-banked poker for major tournaments and huge jackpots. Smaller "racino" cardrooms can only allow player-banked poker.
Unfortunately, the poker offered by these cardrooms led to the FL-Seminole gaming compact of 2010 being annulled, and it wasn't until 2021 that a new compact was signed. As part of the state's new agreement with the Seminole, these cardrooms will be allowed to continue operating, but they will not be allowed to host other traditional gambling amusements.
The legal age to play poker at FL casinos is 21 and up, while you only have to be 18+ to participate in smaller poker room activities. Of course, all FL residents aged 18 and older can play online poker (and big-money online poker tournaments) at the international poker sites we recommend.
Florida Sports Betting Laws
Florida took a long time to authorize legal domestic sports betting in the state, as PASPA was overturned in 2018, but sports wagering didn't come to FL in any official capacity until 2021. Because retail sports betting is a part of the new Florida gambling compact signed with the Seminole Tribe, the Seminole will be the exclusive operator of sports wagering in the state through their casinos, website, and mobile sportsbook app.
FL bettors can still wager on their favorite teams using a legitimate online sportsbook operating overseas. Bettors who go that route can make real-money sports bets online at 18 and up, whereas the local minimum age in FL is 21.
Bingo and Horse Racing Betting Laws in Florida
Florida understands that many of its responsible adult residents and visitors enjoy playing bingo and betting on the ponies. This is one of the reasons that these pastimes are offered throughout the state. And even at defunct dog tracks, their racino and cardroom services – as well as their simulcast horse betting options – provide players in FL with many convenient options.
Of course, if you want to play bingo or bet on horses online, the only way to do that legally is to join a FL-friendly online gambling site. Still, whether you play in-person or online, both of these popular markets are available to gamblers at just 18 and up.
Florida Lottery Gambling Laws
Florida gambling laws allow players to enjoy the Florida Lotto and and interstate lotteries like the Powerball and Mega Millions. Better yet, Florida online gambling now includes lottery games with online purchasing access, which means you can buy these tickets via any computer or mobile device. To play the many Florida lottery options, you must be 18 or older, and all the best international betting sites offer lottery amusements, as well.
Florida Gambling Laws Summed Up
The Florida gambling laws currently in place offer a very attractive environment for the responsible adult who enjoys wagering both online and in person. Access is offered in both brick-and-mortar and virtual formats for casino table and card games, electronic slots, lottery games, sports betting, and horse racing.
Add in the peaceful pleasure of oceangoing floating Florida casinos offering live entertainment, full casino game menus, and fine dining, and you have a nearly unbeatable selection of wagering options made possible thanks to Florida's flexible and inclusive gambling laws.
Florida Gambling Laws FAQs
Players must be at least 18 years old to play lottery games, poker or participate in pari-mutuel wagering. Players must be at least 21 years of age to play casino games or bet on sports. To enjoy any of these markets (and many more) online via offshore operators, the age to play in FL is 18-plus.
No! While FL cracked down on so-called "Internet cafes" several years ago due to their operating unlawfully as online casino depots, it's not actually against the law to gamble online in FL if you use your own devices and have your own memberships to any of the industry's most reputable international betting sites.
There are no state laws prohibiting players from participating in legally licensed and regulated online gambling sites that are located outside of the United States, so you are not breaking the law by participating. These types of legal online casinos and betting sites are listed throughout this guide.