Florida Online Sportsbooks
Florida has recently entered into a new 30-year gambling compact with the Seminole Tribe that will finally allow sports betting to come to the Sunshine State. However, sports betting in Florida must still be approved by the US Department of the Interior per the IGRA, and there's some question as to whether or not the pastime will be allowed without a voter referendum. That means it could be months or even years before domestic Florida sports gambling becomes a reality.
Thankfully, when it comes to legal sports betting, Florida residents don't have to wait for government approval. That's because Florida online sportsbooks that operate outside of US borders are perfectly legal, legitimate options for FL residents aged 18 and up. To learn how to bet on sports our short Florida online gambling guide shines some light on the state of affairs in the Sunshine State.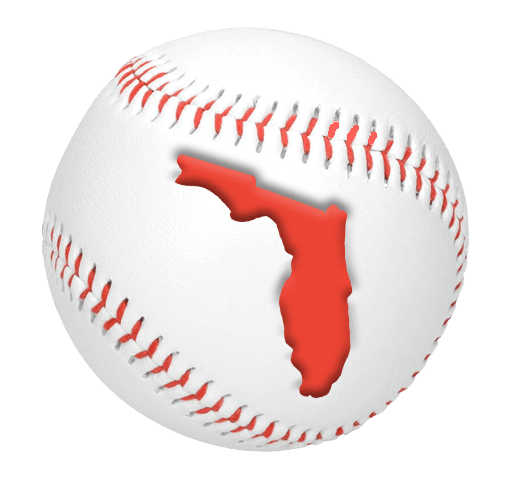 Is Sports Betting Legal in Florida In 2023?
So, does Florida have legal sports betting? Well, yes and no. The legal situation is somewhat complicated. There are no laws against FL sports betting, but there are similarly no laws allowing for Florida sportsbook vendors to operate. The new tribal compact with the Seminole would allow for sports betting in Florida, but the deal is subject to federal approval and could face legal challenges.
That said, for online sports betting, Florida residents can access real-money sportsbook services using offshore betting sites like those listed on this page. FL law has no jurisdiction over these betting sites, and none of them targets individual gamblers to begin with. Florida bettors have been wagering on sports over the Internet safely and legally for more than 20 years.
Florida Sports Betting Laws
As stated, there are no specific FL sports betting laws that bar individual residents aged 18 and up from legally accessing international sports betting sites. However, Florida legal sports betting is not yet available domestically. That is, you can't bet sports with a local FL bookie.
But thanks to the 2021 Florida-Seminole gambling compact, the Seminole Tribe could soon offer retail sportsbooks at their Florida casino properties and satellite "racino" card rooms. If the compact is nullified by the US government, however, the state will have to pass new Florida sports betting legislation.
After that, per 2018's Florida Amendment 3, sports betting would then require voter approval in an upcoming election before it could be rolled out locally.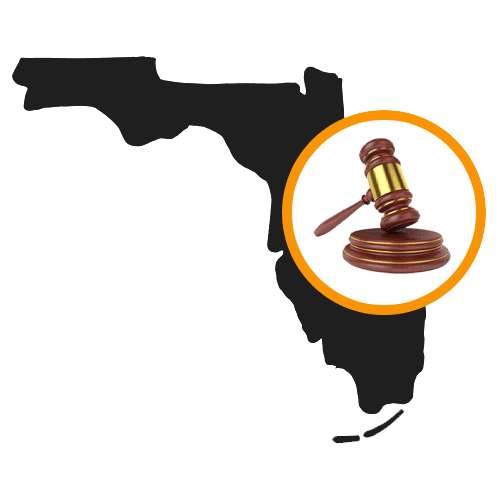 Florida Online Sports Betting Laws
The Florida-Seminole compact only addresses brick-and-mortar FL sports betting options. While the compact's language initially had online sports betting in Florida as part of the "discussion," those references were removed before the state legislature approved of the agreement.
That said, there are no FL gambling laws barring sports gambling in Florida if the activity is undertaken via an online sports betting site operating outside of the United States. And that's great news because there are several excellent FL sportsbooks that fit the bill. Below, we'll show you how to join these reputable Florida online gambling sites.
How To Bet On Sports In Florida
In order to enjoy online sports betting, Florida residents must first join a legal sportsbook site. The process to do so is fast and free, and we've outlined the basic steps below.
As long as you follow these instructions, you can bet sports in Florida right now. There's no waiting necessary, so don't miss out on today's most valuable odds for all the popular Florida betting sports on the menu!
Follow any link here to a legitimate online Florida sportsbook.
Enter in any required personal information. Be sure to use only real, verifiable info, as these sites all use Know Your Customer (KYC) standards. Your private data is protected by cutting-edge SSL and TLS encryption and is never shared or sold.
Select a deposit method that suits your financial situation. We recommend Bitcoin, Bitcoin Cash, Litecoin, Ethereum, and other supported cryptocurrencies, as these allow for fee-free transfers, the best online sports betting bonuses, and same-day payouts.
Choose an optional sports betting bonus. Remember to read the bonus terms and conditions, as these gambling promotions come with rollover requirements. But since these rollovers are extremely fair for bettors (5-10X), we usually recommend accepting such betting promos.
Once your deposit clears, you're ready to bet on all your favorite Florida sports teams, US leagues, and international sporting events!
Florida Live Sports Betting Online
For online sports betting, Florida bettors are always looking for more action, and that's where live in-game betting comes into play. With live betting, you're no longer bound to pre-game sports gambling in FL. Today, with Internet access just about everywhere, live-updated betting lines are available to all.
By joining any reputable recommended sportsbook, Florida residents can bet before games as usual, but they can also bet during the games on lines that dynamically adjust in real-time. These in-play betting lines reflect unexpected events and shifts in momentum that historically doom pre-game wagers, allowing FL bettors to recover bad bets for big wins.
All the best sportsbooks in Florida have live betting lines on the major events of the day, and not just for popular Florida teams, either. If your game's already started, don't worry – it's still on the boards!
Mobile Florida Sports Betting Apps
For those interested in sports gambling, Florida-friendly online sportsbooks make it easy to gamble on the go. With so many things to do in the Sunshine State, nobody wants to be stuck at home just for the sake of placing a sports bet online. That's why all the best FL sportsbook sites have developed mobile-optimized betting portals!
However, if you're looking for the best sports betting app, Florida gamblers won't find it on the App Store or in Google Play. The top operators instead make their mobile suites accessible via web browser, which means there's never anything to download or update, and there's no geofencing, either. You can literally bet from anywhere in the US because your bookie's always in your pocket!
With mobile online gambling, Florida's best online sportsbooks let you gamble from the lifeguard tower on South Beach to the deer stand in the Apalachicola Forest and everywhere in between. As long as you have a cellular or Wi-Fi connection and a modern mobile device (i.e. iPhone, iPad, Android, etc.), you're money. And that's what betting on sports is all about!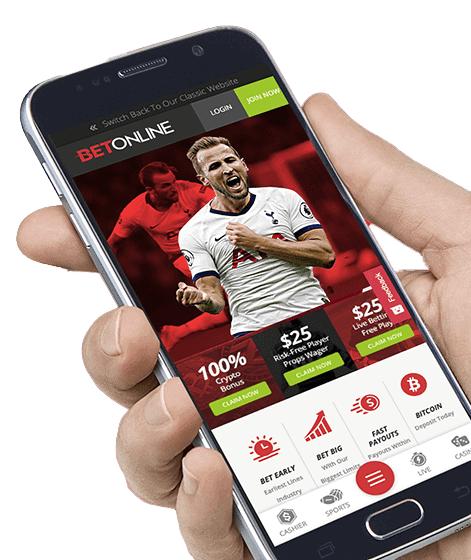 How We Rate The Best Florida Online Sportsbooks
There are hundreds of Florida sportsbook options on the Internet, but most of them are untrustworthy, so it's crucial that you pick only the most reputable, time-tested brands with which to bet sports.
There are several factors that dictate which sites are reliable and which ones are best avoided, which is why we've made the following checklist short and sweet for prospective players.
As long as the operator you choose offers the following features – and all of the FL betting sites listed here definitely do – then you're ready to hit the sand with some green in your hand!
When considering any legit operator providing sports betting online, Florida gamblers should never accept a site that doesn't tick every single box in the above checklist.
Florida is home to some of the best, most successful teams in the country, and for sports gambling, Florida residents deserve sportsbooks to match. Remember, if you settle for less, you'll get it. So never settle for less!
Florida Online Sports Betting FAQs
No, sports betting is not illegal in FL.
However, it's also not formally legal, and no domestic operators can currently offer sports betting odds to FL residents.
That said, the state's new tribal gambling compact with the Seminole could lead to domestic brick-and-mortar options in the near future, making FL sportsbooks officially and unambiguously legal at the local level.
Yes, but not domestically.
Even if/when the new FL-Seminole gaming compact passes into law, online sports betting will not be part of that package for the foreseeable future.
However, it remains legal and safe to use offshore sportsbooks that operate outside of United States borders if you live in Florida (or anywhere else in America), and these sites have been serving FL gamblers for generations.
Can you bet sports in Florida? You better believe it!
Of course, in order to gamble on sports legally and safely – and with bookies that guarantee their payouts and will never run off with your winnings (because you really can't trust Florida Man for anything!) – you need to use one of the legal international betting sites listed here.
You can bet on sports in Florida at any of the reputable vendors featured on this page.
Even when FL legalizes and launches domestic sportsbooks, you'll always get a better deal gambling with international operators, as they take action from members across the US.
That means they aren't limited to FL bettors who only wager on local favorites and significantly devalue your potential payouts.  
Florida has technically already legalized sports betting.
This happened in May 2021 when the state legislature overwhelmingly approved of the new FL-Seminole Class III gambling compact that allows the tribe to host sports wagering options at their casino venues.
However, forthcoming legal challenges may require the issue of sports betting to be voted on by FL residents before formally being codified in the state constitution.
If the Florida-Seminole gambling compact is upheld by the US Department of the Interior in accordance with the Indian Gaming Regulatory Act (IGRA) – and the compact survives any state-based legal challenges re gambling expansion authority – then there will definitely be legal sports betting in all Seminole casinos in the state.
Additionally, there may be sports betting satellite locations at defunct dog tracks, "racinos," and card rooms throughout FL.   
Currently, the FanDuel sportsbook is not legal in Florida.
However, once the Seminole Tribe receives final legal approval to roll out domestic brick-and-mortar sports betting, there's an outside possibility that we'll see a FanDuel sportsbook in Florida.
That said, the Seminole's international Hard Rock brand already uses Scientific Games for its online casino and sports betting services in several states, so it's far more likely they'll simply extend this agreement to FL once sports betting launches.   
If you're waiting for a DraftKings sportsbook, Florida bettors are unlikely to see the brand open up shop within its borders once sports betting is finally authorized for launch.
Remember, the Seminole own the Hard Rock brand, which is partnered with Scientific Games for iGaming products and sports betting services in several states and regions.
When FL sports betting finally gets off the ground, the Seminole will almost certainly utilize their existing partnerships to power their Florida sportsbook products.