Florida Sports Betting Guide For 2023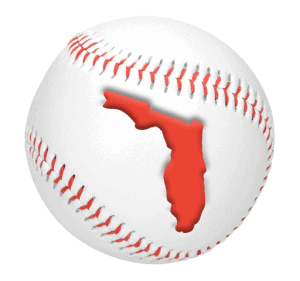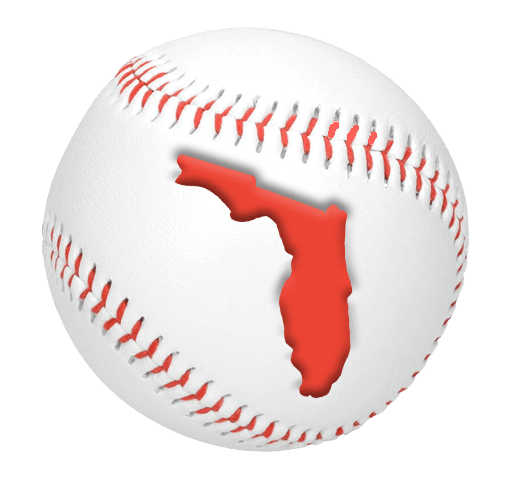 In 2021, Florida entered into a new 30-year gaming compact with the Seminole Tribe to allow sports betting in Florida on mobile devices and at their Hard Rock Casino locations. In December 2021, all operations were closed due to a challenge to the compact in an appellate court. In October 2023, the US Supreme Court denied an appeal opposing Florida's gambling compact with the Seminole Tribe, who followed that result with an announcement of reopening in-person sports betting on December 7, 2023.
Legal sports betting in Florida is also available to residents and visitors by becoming a member of an offshore sportsbook site. Florida online sportsbooks that operate outside of US borders are perfectly legal, legitimate options for FL residents aged 18 and up. To learn how to bet on sports using both international and domestic options, our short Florida sports betting guide shines some light on how to place a wager in the Sunshine State.
Is Sports Betting Legal in Florida In 2023?
Yes. Domestic sports betting was made legal in 2021 by a 30-year gaming compact with the Seminole Tribe of Florida. The legality of the compact was further solidified in the US District Court of Appeals when a lower court decision was overturned. In October 2023, the SCOTUS ended the legal proceedings by denying the final opportunity for appeal. The Seminole Tribe announced their intentions to open domestic sports betting at their Hard Rock Casino locations on 12/7/23. The Hard Rock Bet sportsbook app was made available for download again in November 2023.
Another option available to gamblers in FL is offshore sports betting sites. There are no laws present in FL that forbid local gamblers from wagering on sports over the web with an offshore sportsbook site. Even when domestic books return, Florida-based players can access real-money sportsbook services using offshore betting sites like those listed on this page. FL law has no jurisdiction over these betting sites, and none of them targets individual gamblers, to begin with. Florida bettors have been wagering on sports over the Internet safely and legally for more than 20 years with international gambling sites.
Popular Florida Online Sports Betting Options
The sportsbooks you see listed on this page cover sports on a global scale, and also include racebooks. The possibilities seem endless when you're visiting their sites, so we've listed a few of the most popular betting niches as well as a few categories you weren't even aware existed in the Florida sports gambling arena. This list isn't intended to be exhaustive by any means, just to give you some new insight into your options**.
2023 NCAAF Sportsbooks
2023 NBA Sportsbooks
2023 MLB Sportsbooks
2023 Political Betting Sportsbooks
2023 Entertainment Betting Sportsbooks
2023 Combat Sports Betting (UFC, MMA, AEW, WWE)
2023 eSports Betting
**Local state regulated sportsbooks do not cover many of these categories.
Florida Sports Betting Update
Florida Hard Rock Casino Locations Will Debut In-Person Sports Betting On December 7, 2023
The Hard Rock Bet Sportsbook App Can Be Downloaded Now - Bets Are Being Accepted On Pro And College Sports
The Minimum Age To Bet On Sports At A Domestic Sportsbook In Florida Is 21
Florida Sports Betting Laws
As stated above, there are no specific FL sports betting laws that bar individual residents aged 18 and up from legally accessing international sports betting sites. We've compiled a list of the best Florida sports betting sites that operate offshore and invite readers to check them all out for further information.
Domestic Florida legal sports betting will return soon following a favorable judgment for the state's compact with the Seminole Tribe in the US Supreme Court. On December 7, 2023, the Seminoles and their Florida casino properties will offer sports betting to 21 and older patrons.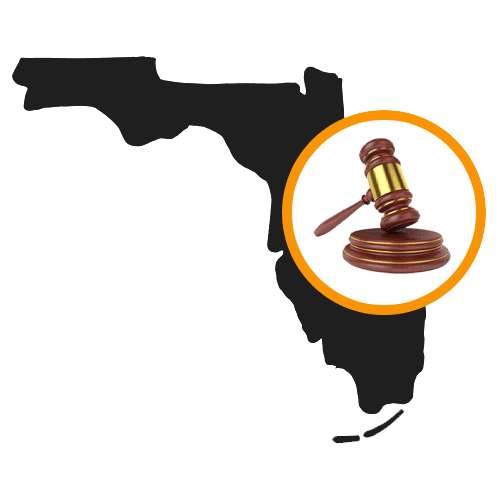 Florida Online Sports Betting Laws
The Florida-Seminole compact allows for in-person sports betting at the state's Hard Rock Casinos via their online sportsbook and through mobile sports betting applications that can be downloaded to smartphones and tablets. The minimum age to bet with a domestic sportsbook in Florida is 21 years old. Both mobile and online sports betting services have been placed on hold by the Seminoles, but in-person sportsbooks will open in the state's Hard Rock Casinos on December 7, 2023. No announcement has been made regarding the return of state-regulated online and mobile sports betting in FL but the Hard Rock Sportsbook app is now live.
That said, there are no FL gambling laws barring sports gambling in Florida if the activity is undertaken via an online sports betting site operating outside of the United States. And that's great news because there are several excellent FL sportsbooks that fit the bill. Below, we'll show you how to join these reputable Florida online gambling sites.
How To Bet On Sports In Florida At Online Sportsbooks
In order to enjoy online sports betting, Florida residents must first join a legal sportsbook site. The process to do so is fast and free, and we've outlined the basic steps below.
As long as you follow these instructions, you can bet sports in Florida right now. There's no waiting necessary, so don't miss out on today's most valuable odds for all the popular Florida betting sports on the menu!
Follow any link here to a legitimate online Florida sportsbook.
Enter in any required personal information. Be sure to use only real, verifiable info, as these sites all use Know Your Customer (KYC) standards. Your private data is protected by cutting-edge SSL and TLS encryption and is never shared or sold.
Select a deposit method that suits your financial situation. We recommend Bitcoin, Bitcoin Cash, Litecoin, Ethereum, and other supported cryptocurrencies, as these allow for fee-free transfers, the best online sports betting bonuses, and same-day payouts.
Choose an optional sports betting bonus. Remember to read the bonus terms and conditions, as these gambling promotions come with rollover requirements. But since these rollovers are extremely fair for bettors (5-10X), we usually recommend accepting such betting promos.
Once your deposit clears, you're ready to bet on all your favorite Florida sports teams, US leagues, and international sporting events!
Pro And College Teams In FL
NFL: Jacksonville Jaguars, Tampa Bay Buccaneers, Miami Dolphins
NHL: Tampa Bay Lightning, Florida Panthers
MLB: Miami Marlins, Tampa Bay Rays
NBA: Orlando Magic, Miami Heat
NCAA: Florida State Seminoles, Florida Gators, Miami Hurricanes, Central Florida Knights, South Florida Bulls, Florida Atlantic Owls, Florida A&M Rattlers, Bethune-Cookman Wildcats, FIU Panthers
MLS: Inter Miami CF, Orlando City SC
Live Betting Online At Florida Sports Gambling Sites
For online sports betting, Florida bettors are always looking for more action, and that's where live in-game betting comes into play. With live betting, you're no longer bound to pre-game sports gambling in FL. Today, with Internet access just about everywhere, live-updated betting lines are available to all.
By joining any reputable recommended sportsbook, Florida residents can bet before games as usual, but they can also bet during the games on lines that dynamically adjust in real-time. These in-play betting lines reflect unexpected events and shifts in momentum that historically doom pre-game wagers, allowing FL bettors to recover bad bets for big wins.
All the best sportsbooks in Florida have live betting lines on the major events of the day, and not just for popular Florida teams, either. If your game's already started, don't worry – it's still on the boards!
Florida Sports Betting Apps
For those interested in sports gambling, Florida-friendly online sportsbooks make it easy to gamble on the go. With so many things to do in the Sunshine State, nobody wants to be stuck at home just for the sake of placing a sports bet online. That's why we suggest and offer reviews of the best FL gambling sites that have developed mobile-optimized betting portals!
However, if you're looking for the best Florida mobile sports betting options, you won't find it in the App Store or in Google Play. The top operators instead make their mobile suites accessible via web browser, which means there's never anything to download or update, and there's no geofencing, either. You can literally bet from anywhere in the US because your bookie's always in your pocket!
With mobile online gambling, Florida's best online sportsbooks let you gamble from the lifeguard tower on South Beach to the deer stand in the Apalachicola Forest and everywhere in between. As long as you have a cellular or Wi-Fi connection and a modern mobile device (i.e., iPhone, iPad, Android, etc.), you're money. And that's what betting on sports is all about!
Domestic sports betting apps are offered by the Seminole Hard Rock Casino. They were shut down in December 2021 but made available again in November 2023. Anyone 21 or older in FL can download this app to their smartphone or tablet and use it to bet on pro or college sports.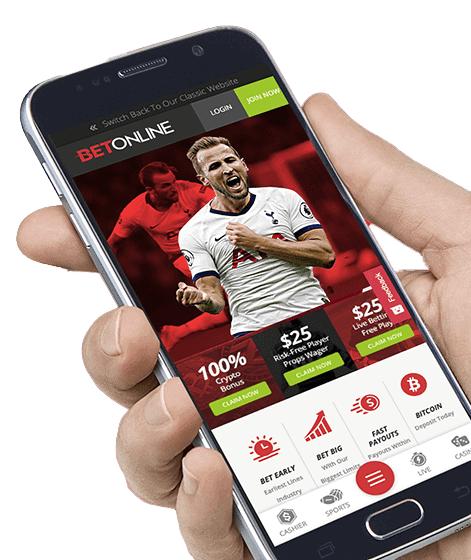 Election Betting In FL
While sports betting is now offered locally in the Sunshine State, these sportsbooks do not create political odds or accept wagers on election winners. Sportsbook sites that are based outside of the US are able to offer political odds and allow players in FL to bet on who will become the next President of the United States, Florida Governor, US Senate and House seats, or any other race that commands national attention.
These lines are offered in the form of political prop bets, with odds provided for each candidate's chances of winning. The genre of betting exploded after Trump entered the Presidential race in 2015 and has grown in popularity since that time. Whether you want to bet on Ron DeSantis, odds for Trump to win reelection, or anything else of consequence in the political arena, you can do it at any of the online sportsbooks we link to on this page.
Entertainment Betting In Florida
A new phenomenon in the spectrum of online betting is entertainment gambling, where the results of anything that appears on television or in the movies can be wagered on. Just like betting on election outcomes, entertainment odds are not offered at Florida's domestic sportsbooks due to the potential for the predetermined outcomes to be leaked to the public prior to the air date.
Once again, offshore sportsbook sites like the ones we recommend here offer the only outlet for betting on entertainment odds. These entertainment prop bets are often posted well before the given event and prove accurate in regard to winners and losers. Here is an example of what can be wagered on at international sports betting sites that serve the Florida region.
Award Shows: The Academy Awards, Emmys, Razzies, BAFTA Awards, Golden Globes, MTV VMAs, Grammys
Reality Television: Big Brother, The Amazing Race, Dancing with the Stars, The Masked Singer, Survivor, The Voice, America's Got Talent, American Idol, The Bachelor, Love Island
Celebrities: Baby Names and Gender, Wedding and Divorce Odds, British Royal Family Betting, Celebrity Death Matches, Celebrity Boxing/MMA, Celebrity Golf
Other: Pro Wrestling (WWE/AEW), the Results of Television Shows and Movies, Nathan's Hot Dog Eating Contest
How We Rate The Best Florida Online Sportsbooks
There are hundreds of Florida sportsbook options on the Internet, but most of them are untrustworthy, so it's crucial that you pick only the most reputable, time-tested brands with which to bet sports.
There are several factors that dictate which sites are reliable and which ones are best avoided, which is why we've made the following checklist short and sweet for prospective players.
As long as the operator you choose offers the following features – and all of the FL betting sites listed here definitely do – then you're ready to hit the sand with some green in your hand!
When considering any legit operator providing sports betting online, Florida gamblers should never accept a site that doesn't tick every single box in the above checklist.
Florida is home to some of the best, most successful teams in the country, and for sports gambling, Florida residents deserve sportsbooks to match. Remember, if you settle for less, you'll get it. So never settle for less!
Local Sportsbooks In Florida
For those of you who really want to do your sports betting in person, Hard Rock Casino and Sportsbook can hook you up. Below we've provided a list of their locations. We definitely think that the online sportsbooks you see listed on this page out perform FL's local options, but we can't argue with the fact that we understand the thrill of being there in person placing your bets and watching the game.
Florida Sports Betting FAQs