Florida Gambling Apps For iPhone, iPad, And Android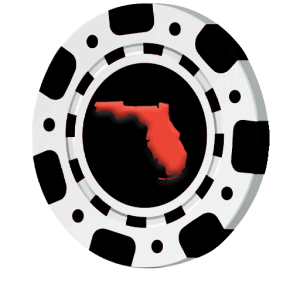 Florida offers several in-person gambling opportunities, but what about mobile casino games and sports betting in the Sunshine State? In this guide, we reveal legal Florida gambling apps for iPhone, iPad, and Android devices, with options for mobile casino games, sports betting, and online poker rooms for real money.
This guide is designed to inform gamblers in Florida about the best mobile sportsbooks, casinos, and poker apps available both domestically and offshore. Also covered are the current Florida gambling laws that impact these betting and casino apps and which ones deserve your business in 2023.
Are Gambling Apps Legal In Florida?
Yes. Offshore casinos and sports betting sites can offer their services to mobile devices in Florida because there are no laws in place that say they cannot.
Floridians were able to use state-regulated sportsbook apps operated by the Seminole Hard Rock Casino for a few weeks in late 2021. Those domestic options are expected to return soon following the announcement of in-person sports betting coming back to FL in December 2023.
International gambling sites are accepting players as young as 18 years old and allowing them to participate in real money games on their smartphones and tablets, while domestic apps require members to be 21 or older.
FL-based players can legally access offshore gambling apps by pulling up their sites on mobile phones and tablets or by downloading the Hard Rock Sportsbook app.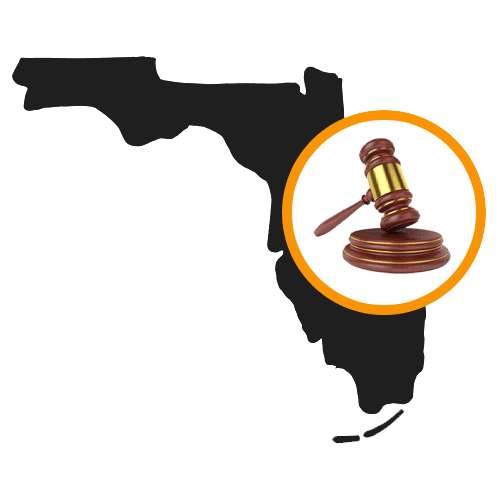 How To Sign Up With A Gambling App In Florida
While FL waits for the debut of gambling apps and the return of domestic mobile sports betting, local players can join an offshore gaming site and partake in the best of both worlds.
We ask that our readers investigate each of the online gambling site reviews we've posted to make an informed decision on which app they want to join. Once that choice has been made, click on any gambling site link we've provided using your mobile device to get the process started.
On the main page of the online sportsbook, locate the "join" or "join now" button at the top of the screen and press it. From there, enter the requested account data and verify your membership using your smartphone if required.
All that is left to do now is fund your account and start gambling! All of the sites we feature here allow Florida players to join, with most of them being 18-friendly.
What Is Offered On Florida Gambling Apps?
The following sections detail each real money gambling opportunity that is provided by the legal Florida betting apps that we recommend.
At the moment, there are no domestic mobile casino apps that operate within Florida, but there are offshore gambling apps that are based overseas that allow Sunshine State players to partake in real money games using Apple and Android devices.
Popular Florida casino games like blackjack, roulette, craps, backgammon, and slots are all ported to mobile devices for gambling on the go from anywhere in the state. 
Most of these Florida gambling apps allow for membership at the age of 18, but some require that members be 21 or over.
Popular games featured on offshore gambling apps include blackjack, roulette, craps, slots, super 6, live dealer games (blackjack, roulette), keno, bingo, poker, rummy, war, and more!
State-regulated sports betting applications offered to 21 and older patrons in FL from the Seminole Hard Rock Casino can be downloaded this app from the Seminole Hard Rock website, the Google Play Store, or the Apple App Store.  21+ mobile sports betting in FL is expected to return soon now that in-person operations have been announced. 
Offshore sportsbook apps are also offered in FL, which actually feature many advantages over domestic mobile sports betting options.
Most overseas sports betting apps that accept members in Florida allow gamblers to join at the age of 18, but some require a minimum age of 21. Any current smartphone or tablet that still receives iOS or Android operating system updates can access any of the apps we recommend for Florida sports betting that we've listed in this guide using mobile web browsers.
Popular Betting Options
NBA betting
NCAAF betting
Golf betting
There are several in-person poker rooms in Florida that allow 18 and older gamblers to sit at a table and ante up. Online poker apps in FL are limited to offshore gambling sites, with the top-ranked options listed here on this page.
Florida poker offers all types of mobile games, from standard 5-card draw to popular favorites like Hi-Lo, Omaha, and Texas Hold'em. Many sites also feature online poker tournaments that feature low entry fees and last a few minutes, to high-stakes games that last for days – all in the palm of your hand using an up-to-date mobile device. 
Bingo for real money is legal in FL as long as it is offered in person by a charitable organization. Online bingo apps are only permitted to operate offshore, as there are no domestic, web-based bingo sites allowed in Florida at this time.
The offshore sportsbooks we list on this page represent the best and only real money bingo apps in Florida and are available using any smartphone or tablet connected to the Internet.
Because these legal Florida bingo apps operate overseas, they are not impacted by local gambling laws and can accept FL-based patrons over the web without getting users into any trouble.
The Florida Lottery offers a downloadable app to 18 and older customers in the state and allows them to play virtual scratch-offs and purchase lotto numbers remotely. The FL lottery applications also grant users second-chance winning opportunities by scanning in old tickets and give players the ability to scan old tickets to see if they're winners. 
The mobile Florida Lottery app is available to download via the Apple App Store or Google Play Store and can be used with iPhones, iPads, and other popular Android-powered devices in the Sunshine States.
A new phenomenon in the realm of sports betting are live lines that allow for wagers to be placed while the game clock is running. Live betting on the best mobile sports betting apps in Florida is available for most major sports after the game gets going, with in-play lines featured front-and-center upon accessing the online sportsbook.
The live odds shift as events in the game occur, and the lines can be removed at any time during the contest. Live betting on mobile sportsbooks in Florida offers all the conveniences of betting on your computer or laptop but allows members to get in on the action from anywhere in the state that they choose.
How We Rate The Top Florida Gambling Apps
Before any online gambling app is allowed a spot in our list of 2023 Florida online gambling site reviews, we must have done business with them for at least a calendar year first. During this time, we deposit funds into accounts using a multitude of USD and cryptocurrency options, routinely gamble and bet on sports, and collect payouts of winnings.
The gambling sites featured on this page have all passed our rigorous requirements for inclusion through their robust customer service profiles, cybersecurity protocols that are in place, variety of sports to bet on, and available casino games to play.
We can verify that these Florida gambling apps are legitimate and pay out winnings inside the deadlines posted on each website. We gamble with these FL betting apps and can confidently recommend them to interested parties in the Sunshine State.
FAQs For Florida Gambling Apps
As of December 2023, the best online legal gambling apps that are available in Florida are the ones that operate offshore. Each mobile gambling site we suggest to our readers are offshore gaming venue and can legally offer their services to smartphone and tablet users in FL without violating any existing laws.
The Seminole Hard Rock Florida Sportsbook app is available for download, but they are not accepting bets at this time.