Florida Online Poker Guide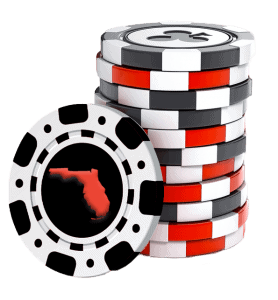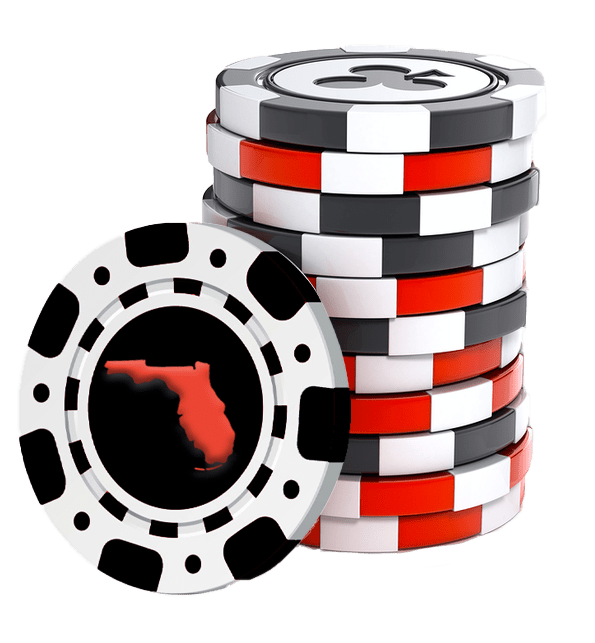 Florida is home to one of America's largest gambling populations, but given the size of the state, casinos and poker rooms are few and far between. Additionally, the majority of poker rooms in Florida are located at small retail venues and defunct dog tracks (i.e. "racinos"), and the games are entirely player-banked. This means that most poker in FL is for decidedly small stakes. Imagine a poker night with your friends, and you'll get the idea.
Of course, at the major Seminole casinos, you'll find more serious poker action for higher stakes across several popular game types. You can even participate in big-money poker tournaments in Florida at these destinations. Still, poker is a daily amusement for most players, and it's not realistic to make the trip to the Seminole Hard Rock poker room in Tampa or Hollywood whenever you want to play a few hands. Instead, FL online gambling is the answer. You you can play Florida online poker no matter where you are by using any reputable casino site. So ante up, and we'll deal you in on all the details!
Is Poker Legal In Florida?
Yes! You can legally play poker in Florida, whether you're looking for cash table games, small Sit-N-Go events, or huge poker tournaments. Florida is gambling-friendly for most markets, and there are poker rooms – both player-banked and house-banked – throughout the state.
Social poker – that is, poker played between friends and/or acquaintances in private settings – is also legal in FL. The age for domestic poker in the Sunshine State is 18 and up at most venues, including Class III tribal casinos.
Is Online Poker Legal In Florida?
When it comes to online poker, Florida players don't have any domestic options, as FL-based venues are not allowed to host poker over the Internet. You can find countless iPhone poker apps and Android poker apps on the App Store and in Google Play, but these don't let you play online poker for money in Florida.
For that, you can only use online FL poker sites that operate outside of US borders. The top international gambling sites all allow Florida residents (18+) to sign up and play for real money, and there are no FL gambling laws that prevent access to these venues.
Florida Poker Laws
Poker is legal in Florida and is governed under Section 849.08 and 849.086 of the updated 2020 Florida Statutes. House-banked poker – i.e. the kind of cash table and tournament poker you'll find in a proper casino venue – is limited to said venues (of which there are six in the state).
Meanwhile, player-banked poker can be played at numerous FL card rooms. For high-stakes poker in Florida, real casino poker rooms are the only option, as player-banked games tend to be contested for much less money.
Florida Online Poker Laws
In Florida, domestic online poker isn't available, as the state hasn't authorized any online gambling whatsoever. However, that doesn't mean online poker isn't available at all, because it is!
For the best online poker, Florida residents simply have to sign up at a legitimate online gambling site, make a deposit, and hit the digital felts. There, they can play against other gamblers from across the United States, with cash games and Sit-N-Gos held 24/7. Larger online poker tournaments start daily, with the biggest events held on a rotating weekly basis.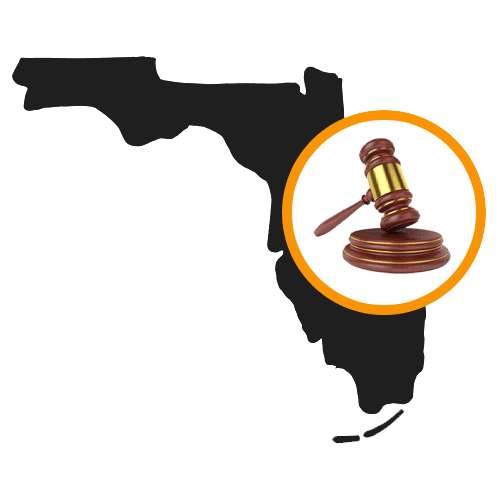 How To Play Online Poker For Real Money In Florida
If you want to play Florida poker online, you have multiple compelling options that are all featured in our Florida online gambling site reviews. All the sites we recommend offer well-regarded FL-friendly poker rooms, and signing up is fast and free.
These sites consistently get the highest marks in online Florida poker room reviews, and FL residents have gambled with them for years. Of course, picking a trustworthy operator is one thing – Getting signed up and ready to play is quite another. Fortunately, that's simple, too:
Follow any link on this page to a recommended FL online poker room.
Click or tap the "Sign Up" or "Join" button at the top of the screen and enter in all required member information. Remember, the best Florida online poker sites use state-of-the-art SLL and TLS encryption for all incoming and outgoing connections, and your personal and financial information is never sold or shared.
Select a deposit method that works best for your needs. We recommend using Bitcoin or another supported cryptocurrency, as these come with the best online poker bonuses and allow you to claim same-day payouts.
Select an optional poker bonus. Because poker bonuses have no rollover requirements, they are literal free cash, so all members should take these valuable bankroll boosts as a matter of course.
Once your deposit goes through (which in most cases takes just a few minutes), you'll be able to play online poker at your convenience using any computer or mobile device.
Florida Online Poker Bonuses
Legal online FL casinos offer a host of different gambling bonuses, but it's important to remember that these promos apply to specific games only. Poker bonuses only apply to poker, casino bonuses are limited to online casino games (i.e. slots, blackjack, roulette, etc.), and sports betting bonuses are only used for online sports betting.
If you intend to mostly play poker at the FL gambling site you choose, please be sure to accept the poker bonus and not a casino bonus or sports betting bonus.
As a rule, online poker bonuses are the best kinds of gambling bonuses. Other promotions add plenty of cash to your account but come with rollover requirements. With poker promos, there are no rollover or playthrough requirements. Instead, your bonus cash is meted out based on how many poker hands you play over the course of a month, and that money is yours to spend – or withdraw – as you see fit.
Florida Mobile Poker Apps
When playing online poker for real money, Florida gamblers have two basic options. The first is to use a desktop or laptop computer and download your site's dedicated online poker software. These programs run on your Windows or PC computers, allowing for entry in cash tables, Sit-N-Gos, and online poker tourneys. Poker downloads can also make multi-table or multi-hand poker a bit more accessible.
Option two, of course, is ultimately more accessible: FL mobile gambling via your iPhone, iPad, or Android device. But be careful not to download an iOS poker app or Android poker app in the App Store or Google Play, as these offer simulated poker but cannot legally offer payouts.
Instead, such apps just charge you to play poker sims using in-app purchases (IAPs) or microtransactions. You can win free online poker chips to play more online poker games, but you can't ever cash out.
If you want to play poker for real money, FL residents can gamble on the go using the web apps offered by the top-rated online gambling sites listed on this page. These mobile FL poker suites boast all the same tables and tournaments you'll get on desktop, and there's nothing to download or update.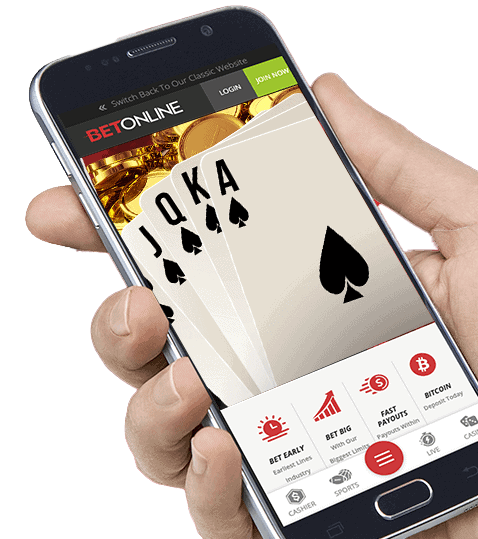 How We Rate The Best Online Poker Rooms In Florida
For real-money online poker, Florida residents have lots to choose from. Of course, not all poker sites are the same, and most of them aren't particularly trustworthy. When a player bluffs you out of your money, that's one thing. It's quite another when a shady poker site does it.
In order to ensure that you gamble only with the top-rated online poker rooms in Florida, you need to ensure the site you choose adheres to industry best practices, is licensed and regulated in a legitimate international gambling jurisdiction, and has an online reputation for fair play and timely payouts.
All the sites we recommend fit the bill and meet the following operational standards:
Our FL Online Poker Rating Considerations
Licensed and regulated in a legitimate international gambling jurisdiction
Longevity in the industry with millions of active US members
Online reputation for consistent uptime and fair play
Cutting-edge SSL and TLS data encryption
Privacy policies to protect all personal and financial information
KYC (Know Your Customer) standards that ensure only you can access your online poker account
Multiple deposit and payout options including Bitcoin, altcoins, and credit/debit
Guaranteed payouts on time and in full
Valuable online poker bonuses with no rollover requirements and fair pay rates
Support for Texas Hold 'Em, Omaha, and Omaha Hi-Lo poker games
Downloadable online poker software + browser-based play
100% mobile compatibility for iPhone, iPad, Android devices
24/7 cash tables with no-limit and pot-limit online poker
Sit-N-Go events with different buy-in and ante limits for players of all financial means
Major online poker tournaments with huge final table stakes and jackpots
No geo-fencing restrictions – Bet from anywhere in the USA
Responsive 24/7 customer service via phone, email, or live chat
Additional gambling markets including Florida online casinos and/or Florida online sports betting
Florida Online Poker FAQs
When it comes to online betting, Florida law does not allow for any markets to domestically operate over the Internet.
That means there's no online FL poker, online FL casinos, or online FL sportsbooks run by state-based entities.
However, if the sites you use to gamble online are located outside of the United States, they're legal to use, as there are no FL gambling laws barring access to them.
Even though you can't gamble online in FL with a domestic operator, you can still legally and safely play online poker and participate in other forms of online gambling if you live in the Sunshine State.
To do so, you must play with a reputable international betting site that operates outside of the country.
Yes, but not domestically.
Fortunately, there are no poker laws in FL that ban participation at offshore gambling sites operating legally within the industry. Of course, most sites can't be trusted, so you should play your hand with only the most well-known, reputable brands.
For the best online poker, Florida players should stick with the sites recommended in this FL online poker guide. 
The best poker room near Tampa is actually in Tampa, located at the Seminole Hard Rock Hotel & Casino.
There, you can play low-stakes, medium-stakes, and high-stakes poker in Florida, and cash tables and tournaments run 24/7.
If you want to play at a smaller venue, many Tampa Bay casino cruises are available, as are racinos and FL cardrooms like The Silks Poker Room, TGT Poker & Racebook, and similar destinations.
If you're looking for a poker room, Orlando, Florida, has a number of nearby options to choose from.
You can play at major venues like the Hard Rock Casino in Tampa and the Seminole Casino Brighton (Okeechobee), or at smaller, closer venues like the Orange City Racing and Card Club.
Yes! If you look at poker rooms in Florida on a map, South FL is where most brick-and-mortar gambling options are concentrated.
There are several Class III Seminole casinos to choose from, and you can also play poker at the Class II Miccosukee Resort & Gaming facility in Hollywood.
The biggest attraction, naturally, is the Seminole Hard Rock Hotel & Casino Hollywood, home of the famous "Guitar Hotel." The best South Florida poker tournaments are regularly held at the Hard Rock.
That said, if you can't make it to South Florida, you can always play online poker in Florida for real money, which is the top option for most gamblers regardless of where they live in the state.
Most FL poker rooms are player-banked and located at various racino venues and cardrooms throughout the state. At these venues, the house isn't allowed to take a cut of the action, meaning that all money risked is paid back to the players.
Nevertheless, such venues can earn what amounts to a house take (or "rake") by charging players for their seats at the table. This is a flat fee paid by each player and is not derived from any winnings or losses during the games themselves.
Florida card rooms with poker tables make an estimated $150 to $200 million annually, with the state taxing these receipts at 10%.    
House-banked poker games like those available at the six Class III Seminole casinos in FL also generate significant revenues, but poker rake is not included as part of the profit-sharing agreement outlined in the new 2021 FL-Seminole compact, so these numbers aren't reported publicly.