NFL Betting In Florida 2023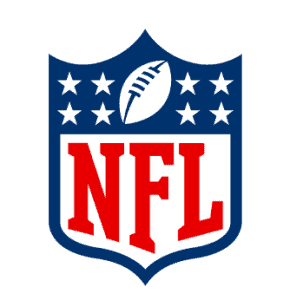 The Sunshine State is the home to three National Football League franchises and has hosted the Super Bowl more times than anywhere else in the country. Naturally, NFL betting in Florida is a booming business, as interest in professional football is as rabid as anywhere else in the USA.
If you know where to look, betting on the Miami Dolphins, Jacksonville Jaguars, Tampa Bay Buccaneers, and NFL odds for all other teams can be found in Florida. That's why we've put together this guide – to inform FL-based gamblers of the best legal NFL betting Florida has to offer.
Whether you are looking for an in-person sportsbook available locally, an online NFL betting site, or a pro football gambling app, this guide has all the information you need to make a legal wager on the National Football League in FL.
Can You Bet On NFL Games In Florida Legally?
Yes. In 2021, sports betting in Florida was authorized when the Seminole Tribe and Governor Ron DeSantis revised the existing gaming compact. There was immediate opposition from other gaming entities in FL, resulting in a lawsuit still being contested in federal court.
While those state-regulated matters get settled, offshore sportsbook sites can now accept NFL bets in FL. International gambling websites fall outside the jurisdiction of the United States, allowing them to take web-based bets on pro football games from FL-based players.
Current Laws Regarding NFL Football Betting In Florida
State-regulated sportsbooks can be lawfully run by the Seminole Tribe of Florida on lands they own per a revised gaming compact made legal in 2021. They are permitted to accept sports bets in person at their casinos, online via their sportsbook site, and on mobile devices using their betting app.
All online sports betting offered in Florida by local, state licensed sportsbooks is inactive as of September 2023 because outside gaming interests have brought the matter before the federal justice system. Just to play it safe, the Seminoles are keeping all outlets shut down until legal issues are resolved.
There are no FL gambling laws that ban offshore sportsbooks because these betting sites are operating within an international legal gambling jurisdiction, which remains outside the regulatory reach of state and federal gambling restrictions.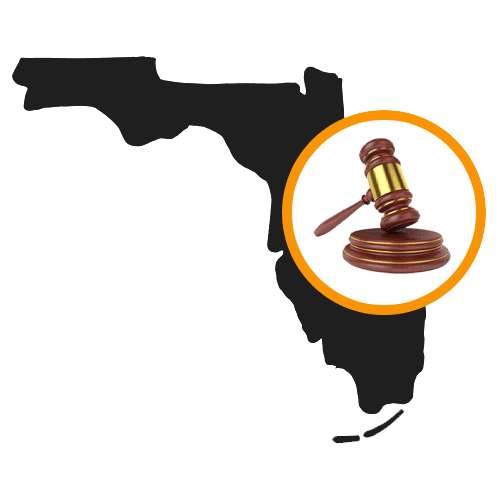 Is Online NFL Betting Legal In FL?
Yes. As mentioned above, sports betting offered online through Hard Rock Sportsbooks and through their betting apps can legally take place, but none are operational as of September 2023. If the Seminole Tribe succeeds in court, mobile and online sportsbooks will resume activities again and offer NFL odds to FL football fans.
In the meantime, there are online sportsbooks that have been offering odds on NFL games in FL for over a decade that operate in international territories. US-based laws have no impact on overseas sportsbook sites, nor has the state attempted to pass any laws of this nature, granting the legal wiggle room for Floridians to bet on NFL odds from anywhere inside the borders of the Sunshine State without fear of prosecution.
👉🏼 Minimum Age For NFL Betting In FL
Domestic sportsbooks require a minimum age of 21 to place a bet on an NFL game. The minimum age to join an overseas sports betting site and wager on NFL odds varies from 18 to 21.
Betting On Florida NFL Teams
As one of the most populated states in the USA, FL is home to multiple multiple NFL franchises. In fact, Florida is tied with New York and California for the most NFL teams with three – the Jacksonville Jaguars, Miami Dolphins, and Tampa Bay Buccaneers. In the following sections, we describe some popular options for betting on NFL teams in FL.
Jacksonville Jaguars Betting
Florida-based gamblers can locate Jacksonville Jaguars odds at any respectable sportsbook serving the area. All 17 games on the schedule will call for the creation of Jaguars betting lines at domestic and offshore sportsbooks in FL. Players can bet on the Jaguars odds to win the AFC South, making the NFL Playoffs, or going all the way using any site we list here.
2023 Jacksonville Jaguars Odds To Win Super Bowl 58: +2500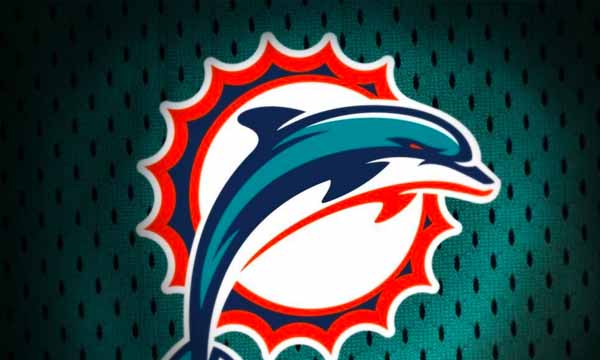 Miami Dolphins Betting
Dolphins betting lines will be created for all preseason, regular season, and playoff games that accept action on the point spread, odds to win, and the over/under. Other Miami Dolphins bets include props for in-game occurrences, divisional odds, futures for winning the Lombardi Trophy, NFL MVP odds, and more. While domestic sports betting is legal in FL, we suggest betting on the Dolphins at an offshore sportsbook that we recommend here.
2023 Miami Dolphins Super Bowl Odds: +1600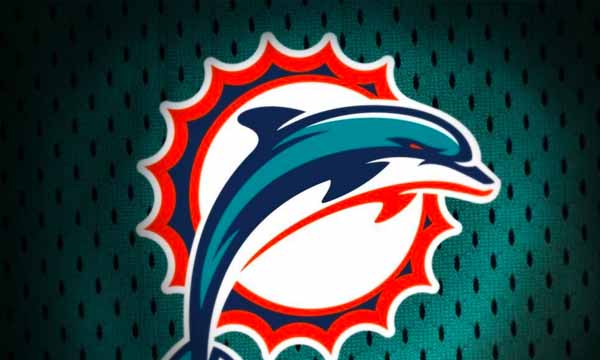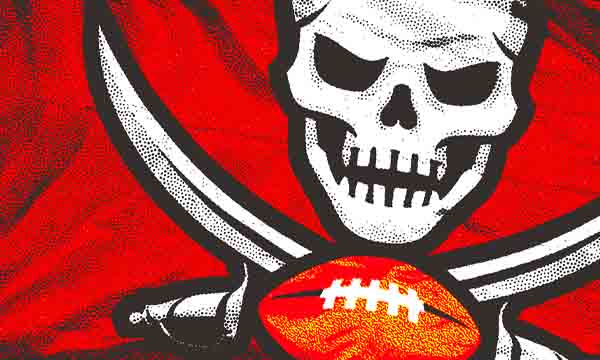 Tampa Bay Buccaneers Betting
Seek, and ye shall find Buccaneer's betting lines at Florida sportsbooks, be they state-regulated or operating beyond the seaward horizon. You don't have to walk the plank at a stringent domestic FL sportsbook just to place a Bucs bet. The best and most voluminous Tampa Bay Buccaneers odds are produced at our favorite offshore sportsbooks, so check each one out before you place an NFL bet in FL.
Tampa Bay Buccaneers Super Bowl Odds For 2023: +12500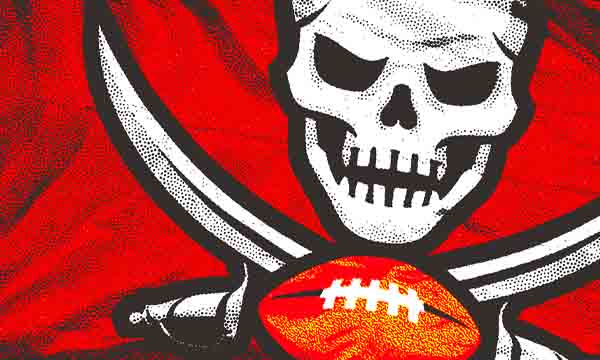 How To Bet On NFL Games In Florida
How do bettors decide how much money to risk on a football game? NFL betting is about continued enjoyment, and that can't happen if you spend your entire bankroll on the very first wager. The key to keeping the fun going is restricting the amount of money you bet on each game or set of odds.
You need to know this information before you make a wager on a given weekend. Set aside money for an NFL betting budget that will not infringe on what's intended to pay your monthly bills. You can win a lot of money betting on the NFL in FL, but success is not likely when you're first starting out.
Have patience and pay attention to betting trends while you learn the ropes. As each weekend passes, you'll gain more expertise and will be betting like a pro in no time. Watching your betting budget is the foundation of any solid gambling strategy.
How To Bet On NFL Games Online In Florida
The first step in finding a legit online NFL betting site in FL is browsing through our recommended sportsbooks. Click on the links we've provided here and check out each site's NFL betting odds, props, and futures that they offer.
Joining more than one sportsbook keeps your options open, so you aren't trapped into a single betting line for a game. We say this so that you don't limit yourself to one betting site and cause yourself to miss out on better profits.
Here is how to set up an account at a FL sportsbook site quickly:
Click on any URL we've provided here in this guide and press the join or join now button at the top of the sportsbook homepage.
Enter any information that is requested and create a sportsbook login.
Make your first sportsbook deposit.
Enter the sportsbook and find the NFL betting lines inside a football or NFL tab.
Click on the odds you want to bet on and enter the amount of money you want to risk.
Watch the game and collect your winnings once it is over.
If you plan on placing an NFL bet with a local sportsbook in FL, the only authorized provider is the Hard Rock Sportsbook. There are no other domestic sportsbooks that are permitted to accept wagers in Florida. The minimum age to bet is 21 years old.
Because there are no laws in place to prevent offshore sportsbook sites, they can be used for NFL betting legally in the state. However, not all sites are legitimate, so be sure to check for their licensing credentials and country of operation.
The sites that we link to on this page are located offshore and possess licenses to accept sports bets over the web from respected governments and gaming commissions. These details are presented at the bottom of the homepage on each of our preferred Florida sportsbook sites and are further explained in their terms and conditions.
We advise restricting your online betting activity to the sites we recommend to ensure legal compliance and a safe NFL betting experience.
Domestic Sportsbook Locations: The Hard Rock Casinos in Tampa and Hollywood will open in-person sportsbooks where 21 and older players can bet on NFL games once current legal issues are sorted out.
Domestic NFL Betting Sites In FL: The Hard Rock Sportsbook can be accessed on computers and laptops in Florida for NFL gambling. Local sportsbook sites are closed right now due to a pending legal challenge to online sports betting that asks whether the wager takes place on the device or the server. Meanwhile, online NFL bets have been taking place at offshore sportsbook sites for over a decade in FL. Any site listed here can accept you as a member and will allow you to bet on NFL games right now from anywhere in the state.
Mobile NFL Betting Apps In Florida: The Hard Rock Sportsbook App is also suspended at the moment for the same reasons mentioned in the above section. Until those legal issues are resolved, betting on NFL games using your mobile phone will be limited to offshore sportsbook sites that can be accessed through web browser apps like Opera and Safari.
Live NFL Betting On Games In Progress
There's often a mad rush at the betting window right before NFL games begin, but did you know gambling can occur after kickoff? NFL betting lines become live once each contest starts and usually remain open for gambling through most of the fourth quarter.
NFL live betting options include the point spread, moneyline odds for winners, and the over/under. In-game betting lines are typically removed or stricken through at some point in the second half. If you find that a site has removed a line, investigate another we recommend to see if one is still active – just one more reason to join multiple NFL sportsbook sites in FL.
FL NFL Betting Apps
Betting on NFL games using your Apple or Android device is legal in FL, and there are two ways that you can go about doing it. Mobile betting in Florida is offered domestically and through offshore sportsbook sites.
State-Regulated FL Sports Betting Apps: The Hard Rock Sportsbook App is run by the Seminole Tribe of FL and is the only operator permitted to accept mobile wagers in the state. This app must be downloaded from the Hard Rock Sportsbook website to your device.
Offshore NFL Betting Apps: Smartphones and tablets armed with a mobile web browser app can be used to click on any offshore sportsbook that we link to here. Instant access to mobile NFL betting in Florida is granted to anyone connected to the web using an Apple or Android.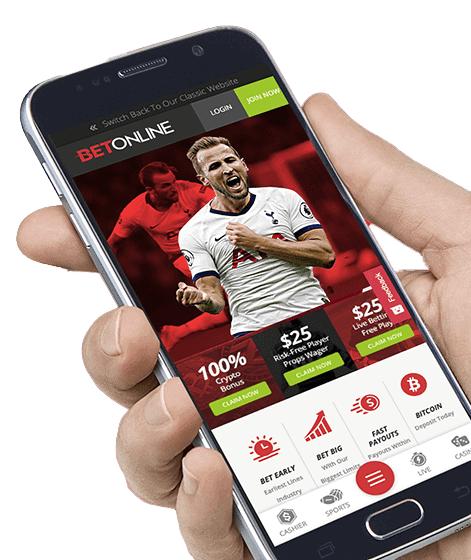 How We Rank The Top NFL Sportsbooks In FL
Our team of writers belongs to many sportsbooks, and we limit our Florida betting site reviews to the ones we recommend to others. There's plenty of fish in the Florida NFL betting ocean, so we only feature the best of the best here at FBL.
Our FL online sportsbook reviews are rated on the following criteria:
Florida NFL Football Betting FAQs
There are three NFL franchises located in Florida – the Miami Dolphins, Tampa Bay Buccaneers, and Jacksonville Jaguars. FL is tied with New York, Texas, and California with three NFL teams. Orlando would be the most likely candidate to land a fourth Florida NFL franchise as they are a major international hub and are home to the NBA's Orlando Magic.